Zagreb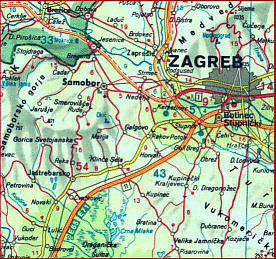 Zagreb is the capital of the Republic of Croatia.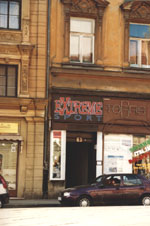 It has nearly 1,000,000 inhabitants and it is the largest city in Croatia (it was the largest industrial center of former Yugoslavia). It lies at the feet of Mount Medvednica (or Zagrebacka gora - 1035 m), the last spur of the Alps, and along the banks of the River Sava. Zagreb was mostly spared the horrors of this war.

Other valuable resources:

"Purger" is a nickname for Zagreb citizen. It actually means just that - citizen - in broken German (buerger). Purger.com is a site about Zagreb. It is also a commercial Internet provider. And it is a homepage for independent electronic media in Zagreb like Radio 101 and independent electronic media wannabes like Forum 21. More on independent media in the region - click here.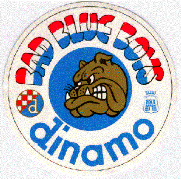 Bad Blue Boys homepage. B.B.B. are fans of Zagreb's main soccer team Dinamo. Although they were staunch Croatia's independence supporters and some of them fought in the war, Croatian president Franjo Tudjman changed the name of their favorite team (called Croatia during his life) by a whim to suite his political games (which created wide resentment). This page is in Croatian language..

Click here for the Bad Blue Boys cartoon project (unrelated to football fans). Also, here you can see a Bad Blue Boys graffiti in Rutland, Vermont, of all places. I still didn't find the author.
Return tothe map.