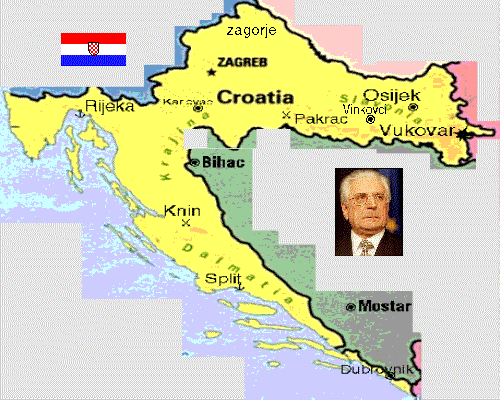 ---
Click here for the official clickable map of Croatia.
Road map of Croatia and Bosnia. While following the war in Croatia and Bosnia, did you ever find yourself lost with names like Mrkopalj, Strizivojna, Cvrsnica or Zagonj? I did. And I lived in Croatia for 25 years. Now you can find all and more of those un-pronouncable names on a road map, thanks to Dubravko Kakarigi and his map site.
Return to the main map.