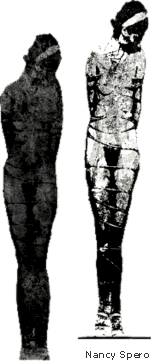 REPORT ON THE TENTH INTERNATIONAL CONFERENCE OF WOMEN'S SOLIDARITY AGAINST WAR / THE NETWORK OF WOMEN IN BLACK
NOVI SAD 2001

The jubilee Tenth Conference of the International Network of Women's Solidarity against War / Women in Black Network has been held in Novi Sad. The Conference was held in The Park Hotel, where 233 participants from 16 different countries were accommodated (from all the countries in the area of the former Yugoslavia, several European countries, the USA and Israel). In addition to this number of women, over twenty activists and theoreticians from Novi Sad and the surrounding area took part in the Conference, so that the total number of participants exceeded fifty. The Conference began on 23rd August 2001 in the evening, and ended on 26th August in the afternoon.

The Conference was held in the form of plenary sessions (panels) and work groups (workshops). The plenary sessions were translated simultaneously into all the official languages of the conference (English, Italian, Spanish and the local languages of the central part of the former Yugoslavia), while the workshops were consecutively translated into one of these languages.

Five plenary sessions and twenty workshops were held (with 14 topics, and some workshops were divided into two or three groups) and one press conference. Two peace performances were also part of the program, the second of which took place on the central city square in Novi Sad.