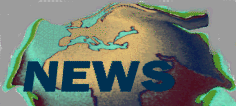 News and Discussion about former Yugoslavia
Non-Usenet Conferences

Members Only
yugo.antiwar

Conference read by members of Croatian Antiwar Campaign and other peace and ecology groups in Zagreb. Now you can join that discussion group as a non-APC member in Dutch, English, or Croatian through the web. For access click on any of the following options:
yugo.antiwar, yugo.antiwar, yugo.antiwar When asked for userid and password, use "yugo" (without the quote marks).

Now also available to non-APC members. A mailing list with web interface, zamir chat is a place for discussion and support of progressive grassroots initiatives in the Balkans. Ivo Skoric's commetaries are regularly posted here. The chat can be read at the web interface, or, if you prefer to receive postings by email, subscription is possible from the web site.
Write SUBSCRIBE BALKANSUNFLOWER-LIST in the message and you will get daily first-hand reports (14-20kb) from the human rights worker in Tirana and Prishtina, Wam Kat, author of popular diaries from Zagreb and Pakrac.
The goals and aims of this mailing list will be to facilitate and promote discussion and the exchange of ideas among Croatians and Croatian communities. To subscribe to the list, simply send a blank email. To email the list, write a letter.
Write: Subscribe balkans-news - in the message to subscribe. If you were member of Network Bosnia, you are already subscribed. To receive just a digest write Subscribe balkans-news-digest [your email address]. To unsubscribe write Unsubscribe balkans-news[your email address].To request additional information write to Dara and to post to the list click here.

More discussions and debates about what happened to former Yugoslavia.

Go there to find what are all those humanitarian aid organizations around Bosnia doing to help refugees.

the only bosnian news server

Welcome to the page of bh. forum! Do you want to ask a question? Or answer one? Do you want to share an opinion with the others? Plug in to discussions and get connected with other bosnians on the Net! You won't regret... (In Bosnian). Click here for the Bosnian News search engine.

List MOSTOVI (=BRIDGES) is a gathering place for ex-Yugoslav and other people of cosmopolitan attitude. It is a place of friendly exchange of personal experiences beyond political borders. Official languages are all Slavic languages spoken on the territory of the former Yugoslavia, as well as English.
A non-moderated group for opinions and news from former and present State of Yugoslavia.

Usual place to find posts from Foreign Press Bureau in Croatia.

Dedicated to the Serbian side of the story.

Place to find news from Macedonia.

JUSTWATCH-L list is what formerly was TWATCH-L, while the TWATCH-L fell as yet another victim in the cyber-war for Greater Serbia To join JUSTWATCH-L write to the list owners. The subject of your message should contain just: SUB JUSTWATCH-L your-first-name your-last-name.

BOSNET (BosNews) - very active Bosnian news service. To get old stuff that has been posted on Bosnet, go to: BosNet mailing list archive. Subscribe to BosNews (Bosnia NEWS): write "subscribe bosnews <your name>" to the body of the message on provided form.

To subscribe to the hot new moderated AOL Ex-Yugo list click here and write a letter to Cali, the moderator.

South East Europe Mailing List

To subscribe to the mailing list write subscribe or subscribe sud-est-europa in the message body.
---
The Usenet newsgroups
Mostly discussions and debating about former and present Yugoslavia.

(moderated, see its FAQ)

Place to find info on what is happening with Bosnian issue in the West.

This is an unmoderated newsgroup which caters for news from, to, and about Macedonia in the Balkan region of Europe.

English edition (new site) of the bit.listserv.hrvatska (in Croatian language).
---
Some conferences are not available from all sites and/or all the time. To obtain the latest updated list of conferences dealing with ex-Yugoslavia, their detailed description and instructions on how can you subscribe to them write to mailing-lists or visit the recently built mailing-lists homepage.
Back to the Balkans Pages main menu.
---