Filipovic set free, Montgomery in Belgrade, Milosevic on Nobel Prize list, Otpor T-shirts sold on the streets, Brovina still in prison
Kostunica indeed arranged for Miroslav Filipovic to be set free. And the four Dutchmen were let go. And Shaun Going is out on bail. Kostunica also said that he'd like to see 1000+ Kosovo Albanian prisoners out soon as well, so we hope to see Flora Brovina released A.S.A.P. (She was released on October 23, 2000 by an order from Kostunica)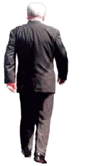 For the first time a documentary (produced in Montenegro 2 weeks ago) about war crimes committed in the name of Greater Serbia was shown on the Serbian TV - "Called From Gazimestan" - a reference to the 'historic' speech of Slobodan Milosevic at the location where Serbs lost to Ottoman Turks in 1389 - when he outlined the plan to conquer Yugoslavia.
Kolubara mine strikers were met by the general director of power production in Serbia, who fired their hated management, but could not promise raising salaries - since there is no money for that. I guess with the EU help, that would soon be remedied.
For the first time since the NATO bombing a US official came to Belgrade - W. Montgomery, US ambassador to Croatia is visiting Belgrade today. And Milosevic was on the Nobel peace prize nominee's list - but South Korean president eventually got the prize.
Otherwise there is an on-going rave party on the streets of Belgrade with youth blasting techno music from the trucks and students pelting Seselj and his cadres in Serbian parliament with stones for voting together with Milosevic's SPS delegates against the repelling of hated University Act (as asked by the Draskovic's SPO delegates).
Serbian parliament, despite fully under control of SPS-JUL, SPO and Radicals (with only 2 DOS delegates) yesterday gave a no- confidence vote to Serbian president Milutin Milutinovic, also a wanted war criminal.
Momir Bulatovic, the Yugoslav prime minister resigned, too. Now, under the current constitution if president of Yugoslavia is from Serbia, the prime minister has to be from Montenegro. This would be a perfect position for Milo Djukanovic - should he had not boycotted the election. Now, however his opponents from Montenegro, who as of yesterday supported Milosevic, but now vouch for Kostunica, are jockeying for position.
There are stories that Milosevic escaped to Russia, unconfirmed though. His son, Marko got excluded on the Beijing airport. It is not clear whether either Russia or China would want to deal with a burden of giving asylum to Milosevic - it is, however, clear that the West is prepared to put the ICTY request for Milosevic's extradition on hold only if he remains in Serbia. But in Serbia, there is a home- grown trial waiting for him. Serbia has a well developed judiciary, a quite large police force and plenty of well-built prisons, so there should be no fear that they can't take proper care of him.
The bulldozer revolution ended well, Kostunica did the right moves after taking over and hopefully this is a signal that Serbia will be moving in the right direction in the future. On October 24, Kostunica admitted that Serbs committed war crimes in Kosovo (CBS, 60 minutes, video) and in his visit to Sarajevo two days earlier he admitted the same for Serbs in Srebrenica (NYT, story).
---
War criminals got the Nobel Peace Prize earlier - so why not again? Although, never before somebody was simultaneously wanted by one international body for a crime of genocide while offered a 'peace prize' by another. There must be some legal catch which prevents those suspected of genocide from receiving a Nobel Peace Prize. Otherwise, this would signal that genocide and peace building are not fundamentally opposed, which I believe they are.

What is more significant then Milosevic being nominated, is that ALL nominees except one (Jimmy Carter) are in some way related to the developments in the Balkans. And when you see the list below, you'd see that Milosevic is kept in a good company. Maybe, the prize committee should offer Clinton and Milosevic to share a prize together? After all if Milosevic did not started the wars that provoked NATO's "humanitarian" bombing, there would be no peace achieved to claim now.

My preference for a winner (from this list) is definitely the town of Kukes.
Milosevic nominated for Nobel Peace Prize (Free B92)

OSLO, Tuesday -- Former Yugoslav President Slobodan Milosevic is among the nominations for this year's Nobel Peace Prize announced today by the Norwegian committee which administers the award.

The Committee announced that Milosevic had been nominated by a group of World War Two veterans "for his wise and courageous policy which preserved the country's integrity and prevented a large- scale war with unforeseeable consequences for Europe and the whole planet".

The list of nominees includes former Finnish president Marti Ahtisaari, for his mediation in the Kosovo conflict, Viktor Chernomyrdin for his peace efforts in the Balkans, former US president Jimmy Carter and current US President Bill Clinton, as well as the Albanian town of Kukes for taking in 450,000 refugees from Kosovo last year.


back to top
---

The clenched fist is an immensely powerful symbol. It is also a take on the U.S. Black Power movement from the sixties, which produces some interested looks on passerby faces when I am wearing an Otpor t-shirt here in New York, particularly in Harlem where I live - all the kids think this is some gang sign. And it is - those are the colors of one of the currently toughest gangs on the planet. Now, however they are going to become a shopping item. Everybody wants an Otpor t- shirt (I am swamped with requests by my American friends)! I see it is already becoming commercial on the streets of Belgrade - I think that some Belgrade entrepreneur should seriously consider exporting Otpor paraphernalia and selling it at some East Village boutique, that already sells Che-Guevara t-shirts, Lenin lapel buttons, etc.. After all - all revolutions end up like that, sooner or later.
From: IWPR.

The street vendors have also taken over production of paraphernalia with the Otpor Resistance movement symbol, and people are snapping them up as souvenirs. Only several days ago, you risked police detention for wearing such things in public.

Four young men, with crew cuts and jackets buttoned up - the fashion of dubious businessmen during the Milosevic's era - sit at a restaurant table. All four were blindly loyal to the Milosevic regime, which provided them with easy profits. Now, all four have Otpor buttons on their lapels.

"Everyone is Otpor today. I should be happy, but I know that it's the end of our Otpor," said 20-year-old student Jelena, concluding that the "epic time" of her life is over.
---
Flora Brovina re-trial is pushed to November 17 according to Natasa Kandic - it seems that new regime is not that quick on releasing Albanians, as it was quick on releasing British...
...however there are some Albanian prisoners released:
RELEASED PRISONER MEETS HIS MOTHER AT SERBIA BORDER
Merdar, 12 Oct. (KosovaLive)
Two Albanians are released from Serbian prisons, but thousands of others are still missing or in captivity.
Two young men, Albert Sadiku and Ekrem Muriqi, were released from Serbian prison on Thursday, after 18 months in captivity. They arrived at the border of Merdar with the help of the International Committee of the Red Cross. Their loved ones who were waiting at the border put up a long line of cars. On the car windows of the Muriqi family hung a sign that read: "The Release of the Ekrem Muriqi Prisoner." It was the family's way of sharing their joy with others.
The families and many relatives who came to welcome the released were very emotional. Many wept tears of joy. Upon seeing the Red Cross car they began to applaud. At long last, the waiting for their loved ones had come to an end.
Muriqi was so overcome with emotion that he couldn't speak. Neither could his mother who embraced her 24-year old son. Everyone welcomed them to a free Kosova. The British soldier who accompanied this family reunion, stepped back for a moment to allow family members to photograph the reunion. Foreign journalists were also on hand to capture the moment.
Driton, a young driver whose job it is to bring the freed prisoners from Serbia to Kosova, said that their families couldn't wait to see their relatives so they come to the Merdar border to greet them. Even though Driton has seen many prisoner releases, he said they never become routine events for him. "Every time when someone of ours is released, there are fresh tears on our faces," he said.
The Merdar border used to be an international border between Serbia and Kosova from 1878 until 1912, when Kosova was part of the Ottoman Empire and Serbia was independent. But now, it has become known as place for both Serbian and Albanian families to be reunited with each other. Now this is a well-known place for reunions of families and trade between Serbs and Albanians. According to Vjosa Osmani, an local official of the International Committee of the Red Cross, 1,245 Albanian prisoners have been released from Serbian prisons thus far. Another 855 remain in captivity, among them, 24 are over 60-years-old, and six are under 19. Six are women.
The ICRC said 5,057 people are still missing.
(Albana Ulaj)